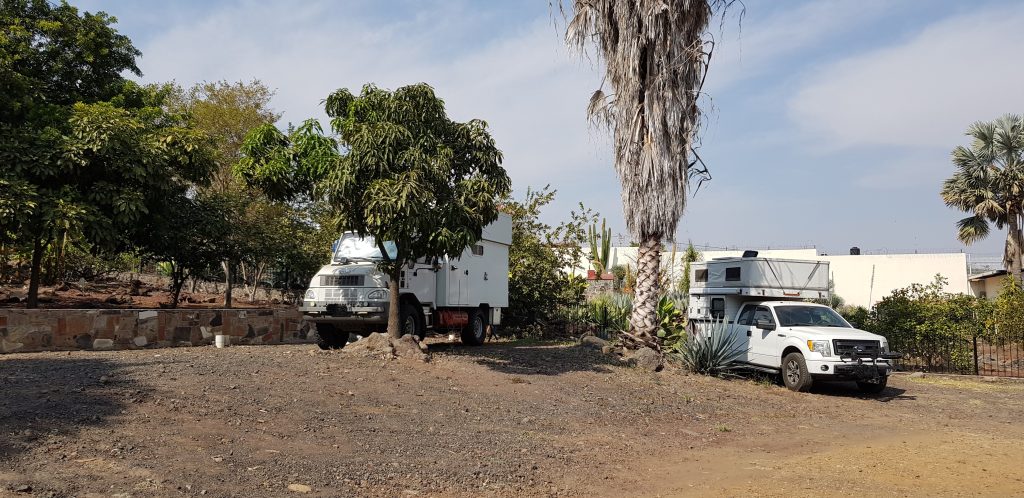 A little oasis surrounded by agaves – that's our RV Park next to the charming village of Santa Elena. Whether you are traveling from the north towards Guadalajara or from Colima towards the atlantic coast, a stop at Charly's RV Park is a good idea. The RV Park is optimal for campers up to a maximum length of 12 meters.
We offer
4 pitches with full hook-ups (water, black and grey water, 15 AMP electricity)
4 pitches with electricity
Hot shower & toilets
Pool
Washing machine
Fresh homemade rye bread
Long term parking for your camper
Tent camping spots
Currently we are working on the expansion of the RV Park. In the future we will offer more toilets and showers and 5 additional sites with full hook-ups.
Places of interest in the area
How about a short hike towards the Mirador – in the early morning hours the temperatures are pleasant and the view at the cross is dreamlike.
Santa Elena is a small, typical Mexican village with small tiendas that offer the most necessary things. Always on Fridays there is fresh chicken from the grill at the village square and on Saturdays fresh vegetables and fruit from about 13.00 o'clock.
Visit a small, family-run tequila factory and taste the different varieties right from the factory. Tours must be booked a few days in advance. Let us know and we will be happy to organize it.
Atotonilco El Alto is a larger town with many stores and a small market. The delicious smell of the many restaurants and taco stands invite you to linger.
Arandas is located about 20 minutes from the RV Park. The beautiful church with the bell attached to the outside as well as the Zocola are definitely worth a visit.
Other Service
In the last 30 years Charly has built up a very good network, from which you can also benefit here in Mexico.
Mechanic
Welder
tinsmith – also for repairs of camper body (see photos)
doctor, dentist, ophthalmologist
Camper car wash
Motorbike tours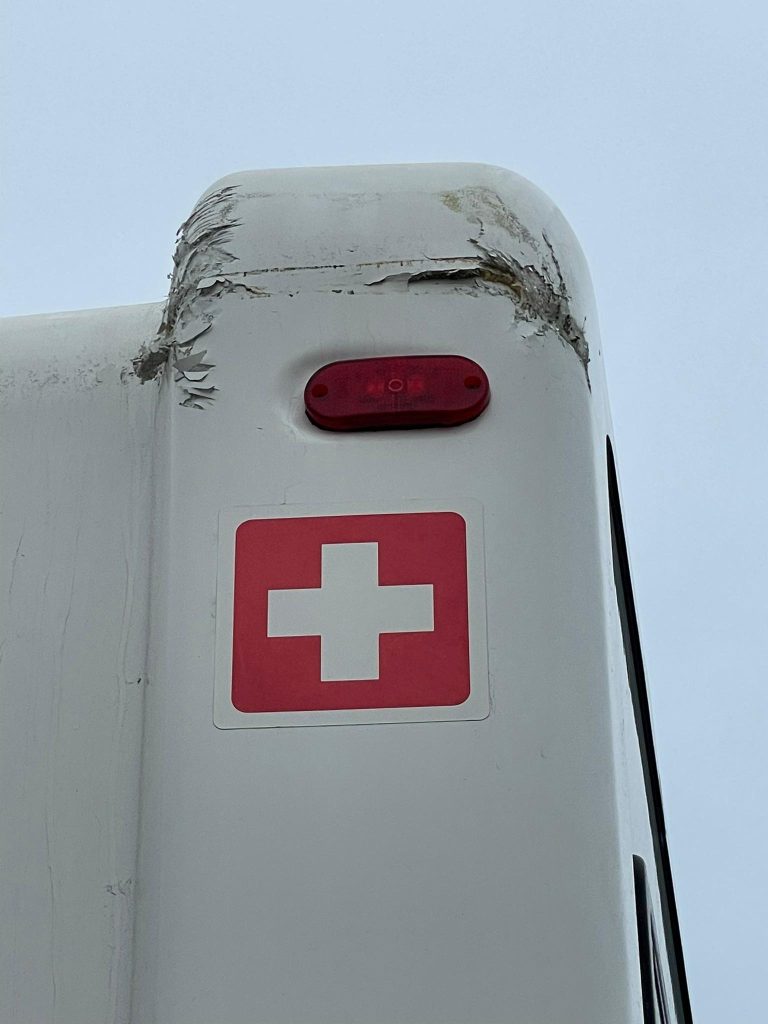 If you have any questions or would like to book your stay, please contact us via:
or via E-Mail:
How to find us
From the south: From the highway exit of La Barca stay on the main road for about 20km. Go over the hill and at the next Pemex turn right towards Margaritas. Pass the Pemex gas station and the soccer field of the village San Joaquin. After the 2 big Gondbar silos on the right side you will see the turnoff to Santa Elena – There is also a big sign with "Charly's Restaurant". Straight on past the village square over the gravel road and then the first right. After about 150m turn left through a metal gate and then follow the arrow RV Park in front of the yellow house. Welcome 😀
From Guadalajara: Direction Atotonilco El Alto via Zapotlanejo and Totatlán. At Atotonilco El Alto turn right at the bridge towards La Barca. About 100m after the pedestrian bridge in front of the Pemex turn left towards Margaritas, pass the Pemex gas station and the soccer field of the village San Joaquin. After the 2 big Gondbar silos on the right side you will see the turnoff to Santa Elena – There is also a big sign with "Charly's Restaurant". Straight on past the village square over the gravel road and then the first right. After about 150m turn left through a metal gate and then follow the arrow RV Park in front of the yellow house. Welcome 😃